body care laugh link

Grin Of The Month
For the foreseeable future this page is dedicated to...Omituaries
...reports on recent deaths that offer less serious bits left out of obituaries.
This page, like the The Darwin Awards is about real death notices. The Darwin awards celebrate the cleansing of the gene pool of idiots, here on the Omituary page, I am more concerned with having a gentle appreciation of the value of a person's life that sycophantic obituary writers tend to avoid.


2016 has been a tough year for those Obituary writers. For those wanting to poke a little fun at death, the combined loss of Bowie, Rickman, Prince, Muhammad Ali, Wogan, Wood, Aherne, Michael and Fisher, pretty much made my black humour just a black mood...
but
the show must go on, and I thought... there must be at least one death that might be deemed premature, and which is not an emotional killer for me, but of whom a gentle sideways Omituary would be welcomed, so this page is still currently for those who like it that way.
---
43. RIP 2016, because bloody-hell-nearly-everybody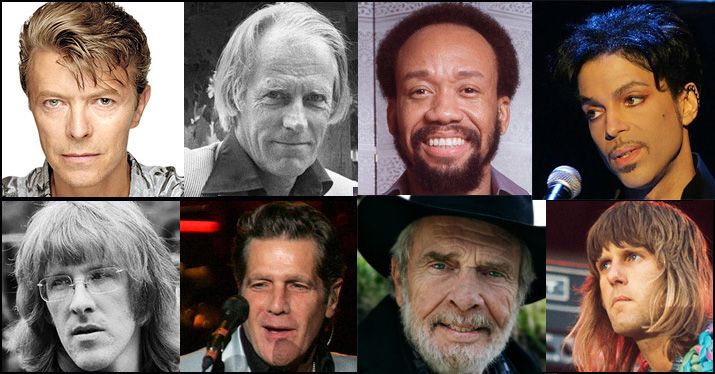 It's New Year's Eve, and at the age of 60 it may seem inevitable that most of my heroes - especially those that baby-boomed in the field of popular music - start to die at a faster rate.
Approaching 2017 I suggest that perhaps we need to hide our better loved celebrities away from the public eye, stop investing so much in them, make the grim reaper think they are not worth bothering with.
Instead, I suggest a list of people for the consideration of 2017's inevitable Reaper drone that might make people start to believe positively in interventionist policies.

So instead of listing the lovely fallen, I put forward this list of people as a starter for ten, (just to name the Brits/British influencers who are not fit to lick Bowie or Prince's boots), There are many obvious Non British-associated candidates too, perhaps too many to mention.

Kelvin MacKenzie
Rupert Murdoch
Lord Rothermere
Paul Dacre
Piers Morgan
Katy Hopkins
Louise Mensch
Melanie Phillips
Michael Gove
Iain Duncan Smith
Chris Grayling
Oliver Letwin
Dave Cameron
George Osborne
Dan Hannan
Nigel Farage
Arron Banks
Every **** who ever "worked" for Breitbart
Every member of Britain First and the EDL
David Duckenfield
Boris Johnson
Rebekah Brooks
Neil Wallis
Tony Gallagher
The Barclay Brothers
Gary Barlow
Jim Davidson
Jan Moir

I'm not wanting to murder all these people! No, no, I wish no direct leap to becoming the great reaper in the sky...
It's just that, if you HAVE to take a whole bunch of people in the public eye, then this is a good list of the deserving from which to pluck, or preferably scythe, so the world becomes a better, happier place and I can write Omituaries, where we can all say a more complete goodbye in a better mood to these soul destroying shitbringers.
---
42. David Minelli Last-Guest, proof that a destroyed face is no setback to fame, for men


Having been assaulted with a stiletto heel by serial husband eater, Liza with a Z, David sued Dorothy's daughter for enough money to correct his million dollar face and head surgery.
Clearly he didn't win and the divorce went through enabling him to display his brain damage to celebrity gawpers in the UK.

Many years before the raised eyebrows, (of guests at his marriage), Last-Guest had had a promising career as a music producer and impresario, prompted by his childhood friendship with fellow unloved child freak, Michael Jackson. His success seemed unlikely given his shallow persona and stated illnesses to ITV's "I'm a celebrity, please shoot me" insurance company: - his listed ailments were vertigo, hypertension, scalp tenderness, insomnia, dysphoria, photosensitivity, recurrent vomiting, anorexia and shingles. He also claimed to suffer from chronic phonophobia – fear of the sound of his own voice.

In January this year Last-Guest was a favourite to win Celebrity Big Brother, and his prospects looked good when Tiffany Road-Bollard misheard the news about David Bowie, thinking it was Last-Guest who had died. Housemates ran into the bedroom and pulled back the covers to find Last-Guest, recumbent but just sleeping. This made them all gasp with shock, they really wanted him to be the first death in the BB house of horror.

Last-Guest, though not strictly dead, was extremely unwell, and left the house for unexplained medical reasons. He had been planning to capitalise on the incident by embarking on a tour of Britain with a show entitled "David Last-Guest Is Dead, Long Live the New Flesh". Unfortunately he heard his own voice far too much in his hotel room that April night and his head finally exploded through all that over-tightened sensitive skin.
---
41. Jesus H. Christ, Comedy magician of Rome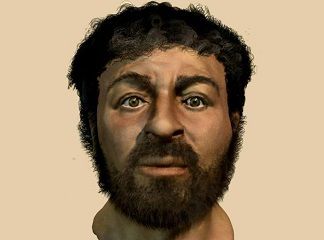 Jesus H. was always described as a precocious child, lecturing temple geeks on where they were going wrong, and referencing the general theory of relativity to these so called elders, who still thought a tiny part of the middle east was the centre of the universe.
No wonder they hated him.

As a teenager he apparently used his God-like magic powers to curse a date tree so that all its children would never be born, for the sin of not being able to produce fruit on demand, but people simply let him off saying, "that's how petulant a hungry young budding magician can get".

He seems to have spent much of his young adult life backpacking, away from all contact with his parents or potential biographers, but then by 19 he had managed to alienate them all with his ego-centric, "Look at me, I'm a teenage God, I know the scriptures better than you coz my Dad taught me, using telepathy" act, so perhaps that was for the best. When he did return to what the people of his area laughingly described as civilisation, he was soon to pick up a few followers using the old Grindr Obi-Wan trick of swiping right with his hand in front of them as he said, "Drop your fishing tackle and come with me, I will make you the best man-bait in the world, ever".

Some have said that Jesus H. was not gay, but the evidence is strong. What, with his RL gang being 12 men who all slept together and the renowned fag-hag, Mary Scissorsister, (which is Hebrew for Magdalene). It is also true that his mere presence seemed to really piss off the religious bigots of the day and so he had a hard time breaking into mainstream show business. There being no TV or Twitter at the time, he had to rely on his so called "Dynamo tricks" and talking to cheese makers from the top of a hill to get recognised. Our modern magician "Dynamo" chose his name because of Jesus H's terrific sleight of hand and big set piece illusions. One of these was making a burning bush walk on water to scare off a big man-eating whale that vomited up enough fish and bread to feed a stadium full of people, and that really brought the house down back in Galilee.

Towards the end of his life he tried to break it in Jerusalem but even with his great "riding on a donkey" joke, he couldn't get past the laws that the religious bigots had in place against gay comedy magicians. So, a bit like Lenny Bruce, he started using boring material based on his legal position and got overtaken in the popularity stakes by cheap racist jokers such as Barrabus Dice-Clay. In his last days he was getting crucified and it seemed like when he died he would remain an unknown, but the great gravestone-roll and disappearance trick he had prearranged with Mary made a great story and within a few months it went viral.

If only he'd known that he was going to get so many RTs and followers after he died, maybe he would have pulled off some better tricks and not messed about with that renowned joke thief, Judas Chegwin. His biography was eventually optioned by The Roman Gazette and the rest, as they say, is fiction.
---
40. The Reverearend "doctor" Ian Paisley, The patron saint of bigots



Despite the dominant memories of this shouty, and religiously naive, bigot being of his shouting of, "NO! NO! NO!", he didn't go to rehab to make friends with former sniper and IRA leader, Martin McGuinness.
That took a long and painful peace process during which time Mo Mowlam repeatedly threw her wig on the table as she told him to "Fuck OFF!", and poor old Paul Murphy had the job of consoling and cajoling him back to the table each time he stormed out of the room.

The usual praise for his reconciliation in Northern Ireland needs to be tempered with the acknowledgement that he was correct to say that, "he didn't change, the IRA/Sinn Fein leadership changed and he forgave them", the extent of his not changing can be well witnessed by Jon Ronson's experience of trying to interview the man.

The reality of his bombast and continuing casual racist bigotry needs to be remembered alongside the effect he had of bringing a much needed cessation of insane tribal violence among the people of Northern Ireland.
---
39. Rebecca Joan Fontaine, death of an unknown woman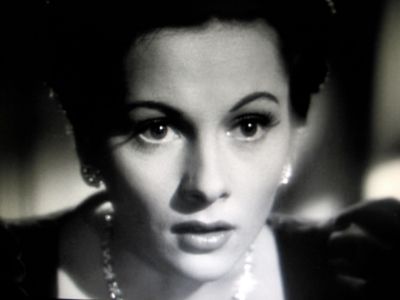 It can feel refreshing to read of the death of a glorious movie star you had forgotten about and thought must have died many years ago. This is mainly due to the preponderance of almost contemporary heroes appearing in the Obit pages, so thick and fast that the memento mori effect becomes a bit too strong.
Joan Fontaine, who has died at the age of 127, was a classic movie star, loved in her day, despite her perpetual battles with the De Havilland Comet, as her sister Olivia was never known.

In the film Rebecca she managed to make Laurence Olivier look very much the lesser player, her emotional presence sucking the audience in whilst his actorly manner pushed people away. Her Oscar, for her lesser performance in Suspicion, coming five years before her sister's, fuelled the famous filial feud, and when Olivia won her own she famously swept past Joan's outstretched hand and spat tobacco juice all over her gold lame frock. Much later the two tried to make amends with a "De Havilland Christmas love-in" but it was as if the de Havilland Mosquito and a Fontaine Messerschmitt 110 decided on a 1944 get together in the skies over France.

It was long rumoured that each had a portrait of the other in their respective attics, which they threw paint at when in a temper in order to induce a Voodoo-like revenge, but instead, Dorian Gray style - they simply stayed looking radiant for their many many decades of feuding life. Olivia the older sister has the last word, outliving the younger Joan, and achieving greater heights at least in terms of Oscars won, but Joan was the one whose beauty bewitched me on many a rainy Saturday in front of the TV matinee.
---
38. John Graham, no longer (sounds as if he has) Araucaria in the world



Seeing my Uncle become famous after the age of 65 was an educative experience. Seeing how he managed that celebrity, by staying exactly as humble, friendly and generous as he always had been, is a lesson for those who achieve fame at a younger age.

There are no really embarrassing or humorous omissions from his effusive obituaries that I feel fit the spirit of most of those below. There are however, aspects of his life that I feel need including in a full appreciation of his personality. For the more popular obituaries try here.

His childhood included the habit of grabbing the Times, as soon as it was delivered to his father's Theology laden home, and excitedly studying and solving the crossword on top of the family piano. This was when he was of Primary school age and the action would be accompanied by the classic hands bobbing on shoulders movements that indicate a degree of Asperger's syndrome. The crossword setting was an amateur habit for a very long time before he won the Observer setters competition 2 years in a row around the year I was born, and he then produced his first Guardian puzzle in 1958.

In between these times he became a navigator in the RAF and bailed out over enemy lines in Italy from a burning aircraft. On being interviewed on "Desert Island Discs" he made light of being mentioned in dispatches for escaping from behind enemy lines, and with good reason. The house that he chose for a run for cover was that of an Italian widow whose husband had been killed in the war, and now the Germans were defending "their" Italian territory, she had nothing but desire for an allied victory. In hiding from the enemy day and night during that cold winter (1944-45), he told Kirsty, and most other people, that he had hidden in the woodshed of the farm. He told my father, however, that the Italian widow found it safer and kinder to shelter him in her bedroom as the Germans retreated past the farm. So when he emerged among the advancing allied troops he did not feel at all heroic.

At the age of 79 he was depressed and a virtual recluse after the death of his second wife, Margaret, and the fans of his crosswords did a wonderful thing. Along with the Guardian colleagues who admired him, they arranged a big party in London for his 80th birthday, a flight in a vintage aircraft over the city, and a front page feature in the G2 that meant his many fans now had a face and real name to put to the nom de plume, Araucaria. This had the marvellous effect of alleviating his bereavement depression and making him an outgoing and downright flirtatious old man with twinkling eyes. At this ripe age he campaigned actively against the invasive forces of TESCO into happy market towns like his own in Cambridgeshire, partly based on his strongly held belief that Dame Shirley Porter should have been imprisoned for gerrymandering and that her role (Tesco heiress) in that company tainted it further.

He drove to one of our family reunions at the age of 89 and had a head on collision with a van as he drifted wide on a bend in the country road. The crash meant a brief trip to A&E but despite the bruising he managed to arrange a lift and arrived in Minchinhampton only 30 minutes late for the evening meal for 30 people. The accident put paid to his driving but not his travelling, and he attended several more family get-togethers, delighting my great nieces by inventing crosswords for them based on their conversation. When he came to visit us 2 years ago he asked about my mother in law who lives with us and I explained that she found visitors hard to cope with due to her frailty.
"Pity", he said, when I suggested that she might not be up to going out with us, in a way that was more than just banter. In the end they did engage with our ideas and travel like tourists around Gloucestershire, John marching through some of his old haunts such as Lower Slaughter and Broadway and enjoying a back seat snog with my mother in law on the return journey. At 90 he appeared to be more energetic than many 40 year olds I know.

His crossword based celebrity meant that when he announced his impending death via clues in the pre-Christmas puzzle of 2012 there was a massive outpouring of grief from solvers the world over. He was asked why he did it this way and just said, "it seemed most fitting", (It was). In reality he was so obsessively governed by his puzzler's brain that there really would be no chance of him having done anything differently. His final puzzle must have been compiled whilst having great difficulty breathing and under the influence of fairly strong doses of morphine as he, thankfully and finally, got to say goodbye to his beloved "adopted daughter" Sophie. I remain most proud of my Graham family of that generation and before. He was no exception to the general Graham rule that caring about humanity and having fun are a thousand times more important than monetary wealth. It is no coincidence that they have also all approached death with no fear, at a great age, and at peace.
---
37. Christopher "Happy House Martin"- Jenkins
One of the great sounds of summer has been muted in the dead of winter. CMJ, as he was known, belonged to that elite club of great uncles who made cricket fans all over the world relax into listening to, ( England play whichever ex colony we were supposed to thrash, on ), Test Match Special, a radio programme that makes the 10.00 news, Fawlty Towers, the Archers and Match of the Day look like the superfluous tosh that they usually are...


Unlike most top commentators, CMJ was never a first class player, (you can't count Surrey's second eleven) but as a trained journalist he held the top cricket jobs available and will be sorely missed by almost every man I know. Diagnosed with cancer less than a year ago, he did suffer from the Magic sky daddy belief that his friends' prayers had saved him from this illness, (prayers to the orbiting milk jug were equally useless), but no one who enjoyed his simply accurate and well timed cricket commentary could hold that failure of the magic against him.

Only after making sure the listener knew exactly what had occurred with each ball bowled did CMJ venture into the gentle observations that make TMS such a joy. The one posted above has become only slightly less well known than Brian Johnson's, "Aggers do stop it" fit of the giggles...and it was CMJ, when England were 500-1 to win after following on against Australia at Headingly 1981, who was commentating when Ian Botham came to the crease in the second innings. It was he who said, "what a triumph it would be if he was still batting at 6 o'clock this evening". Of course Botham was still batting next morning, and created the famous 18 run victory in partnership with Graham Dilley (also sadly departed) and Bob Willis, that sits in the warmest place in my cricketing memory bank.
RIP CMJ
---
36. Sir Patrick Moorefood - frustrated dalek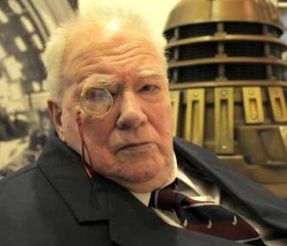 Sir Patrick Moorefood, who has died at 89 of a broken heart, 68 years after it was smashed, was a great astronomy publicist, knowledgable scientist and right wing bigot.

Patrick was what some call a "polymyth" - being a self-taught xylophone, piano and penny whistle player, a composer, and amateur cricketer, golfer, tiddly winks champion and underwater chess player.

In addition to his many popular science books, he wrote numerous works of fiction, and was the presenter of both the longest running insomniac's TV series with one presenter, "The Sky when dozing off" and the 1990s TV series GamesMaster.

He opposed most forms of fox hunting, loathed the European Union, and was a patron of UKIP, the party for "bigots who don't have tattoos." and could often be found riding around in an open car in Brussels shouting, "Exterminate" in a mock dalek voice, before falling into a restaurant and demanding a bucket and a cleaning slave.

Eclipse Tours paid him handsomely to be their guide and commentator at the regular solar eclipses that sweep across our earth's surface - but he was let go due to his frequent blocking of rich eclipse chasers sight-lines during the beautiful "diamond ring" phase, thanks to his elephantine girth. He was also, famously, a presenter of the TV coverage of the Apollo 8 mission, stating that, "this is one of the great moments of human history", only to have his broadcast interrupted by a showing of Jackanory.

Contrary to popular myth, he well understood that his weight, annoying rapid diction, speech impediment, and monocle, made him look like a cliche of a candidate for ridicule. His approach to this was admired by his friends as rugged self-confidence and derided by others as symbolic of his extreme arrogance. His fiancee having been killed by a German bombing raid, he never once looked at, or thought positively about, a woman again, often reiterating that, "the only good Kraut is a dead Kraut", and managing to disgust even John Wayne in the process.

He also believed, and never retracted, despite the scientific evidence, that Gays were solely responsible for the spread of AIDS, much as he believed that eating forty cream cakes a day might contribute to being slimmer of the year.
His concrete self justification will be greatly missed by no family whatsoever but his cat, Ptolemy, might soon wonder where the acrid farty smell has gone...
---
35. Ride Sally Ride - Astronaut's song

Sally Ride, who has died aged 61, was America's first woman astronaut and potential space breeding modular experiment.

She did her best to dampen the media excitement surrounding her flight: "There's nothing different about it because it includes a woman," she said, "well, except for the Karma Sutra experiment programme of course."

In October 1984 she was again on board Challenger, accompanied by Kathryn Sullivan, who became the first US woman to walk in space while wearing tight rubber underwear and a gimp mask. On the eight-day mission the crew of seven deployed a probe to measure the balance of the energy coming from one of the male astronauts and coming into her. The experiments were deemed useful without being conclusive, Hugh Jardon, one of the male astronaut participants said in response to massive public interest that, "Both the benefits and difficulties of weightless conjoining have been over estimated, we need to do more research".

Ride had been scheduled for a third mission, but it was cancelled when Challenger exploded shortly after take-off in January 1986, killing the seven crew members, among them Chakra McCrack, intended to be the first Tantric teacher in space. Ride was angered to learn that the disaster was not to be officially described as the shuttle releasing its Kundalini to be at one with the universe.
Some damage to the spacecraft had been found after both Ride's flights, and she had recorded that the ship shook "like a volcano" under the influence of weightless conclusion to position number 139, but the damage had not been regarded as serious.

Because of Ride's extensive experience the Americans had put her forward for further experiments in weightless stimulation programmes to be undertaken on the International space station in 2008. The Russians however, favoured the much younger Maria Sharapova and the mission experiment was cancelled when the various parties could not agree on the appropriate method of recording the sounds of the programme.
---
34. Amarylis Slim - The tall showy flower of poker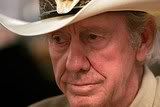 Slim actually lived up to his name by remaining a slim figure his entire life, but was never slim in terms of the chances he took. He calculated odds so well that, if he had lived in the modern age, his earnings from poker, not to mention his calculated fleecing of many a "sucker", would have made him an exceedingly wealthy man.
As it was, he is credited with bringing Texas hold 'em poker to the universal place it now enjoys in world popularity, and by careful bending of the rules (agreeing to share a pot with a better but lesser known player in advance) creating a more commercial winning myth to better sell the game to the masses.

He would famously bet on anything; winning a tennis match against Bobby Riggs by insisting they use frying pans for racquets (with which he had secretly previously practiced) and winning $300,000 off President Clinton by making him look at his fly after showing him a picture of a naked intern.
He once famously said, "If you look around the table and can't see the sucker, then walk away because the sucker is you", Using this statement got him into trouble with President Clinton whilst he was acting as a diplomatic aid in talks with Israeli leaders, as Netan the Yahoo (as Slim called him) rose from the table in disgust at slightly Palestine-friendly peace proposals and was promptly laughed at as an asshole by all those who had heard the story.

Towards the end of his career he was accused of molesting children and pleaded guilty whilst protesting his innocence - a contradiction that put a spanner in the works of a production in which Nicholas Cage was to play him in a major Hollywood film. He was later hailed as a hero by the gambling industry for preventing this destructive travesty being launched upon an unsuspecting public.
Having bet someone a million dollars that he would "outlive the sucker", he just failed to collect by dying at the age of 83 of colonic irrigation, but left a clever clause in his will that meant Charlie Sheen collected just the final outpourings of his disease.
Winning.
---
33. Vaclav Jong-Il - The Great leader who didn't take himself seriously

It is an established fact that Kim Jong Havel, the great leader of northern Czechoslovakia, once tried to appoint Frank Zappa as Minister for defence, the richest ministry in his then fledgling dictatorship.
His evil twin, Vaclav, who has, remarkably, died at precisely the same time, preferred Dolly Parton for his cabinet.

Kim Jong's famous revolutionary play, "I'm so ronery" was the subject of much civil copyright dispute with the dear gamey one, Alec Baldwin, but he went on to write the Broadway farce, "nuke-em now mo-fo" and the proceeds from this long running musical fed the military for almost 2 days.
The people of the Czech republic have been ordered to have three days of extreme face-slashing mourning and joyful exclamations of delight in the classic Nihilist style, while in North Korea there have been mass celebrations involving cooking of the ceremonial turnip and cries of, "Norman, Norman!" reverberating around the capital city of Pnyong Pertang Kipperbang.
Both halves of Kim Jong Havel were 65.
---
32. Christopher "The Hitch" Hitchens - death of a Shtarker
I am writing this through unashamed wellsprings of tears. There is no witty put down or ad hominem joke I, nor any of the sadder critics of Hitch's rational destruction of the conspiracies of the religions, can write here, that would have any gravity...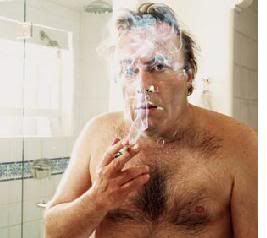 I have read much of, and about, the right and very irreverent Christopher Hitchens, including far more eloquent appraisals of his skills than I could ever manage. I am most grateful that in this modern age we have ongoing records on youtube that show his ability to think with crystalline clarity that enabled him to write as eloquently at high speed as most take over ten re-writes.

On Twitter, as a summary of the intellectual dishonesty and moral slime that Hitch frequently dispatched without any great effort, a Mr Rick Warren wrote, immediately on hearing of his death, "My friend Christopher Hitchens has died. I loved & prayed for him constantly & grieve his loss. He knows the Truth now."

No, Mr Warren, you had the chance to hear the truth when he was alive, and ignoring that opportunity, you have now reacted like a teenage vandal, spitting your noxious saliva on his grave and calling it Whisky.

In the BBC 'Intelligence squared' debate, he and Stephen Fry were against the notion that "The Catholic church is a force for good in the world", with a live audience of 2178. As with all such debates the audience was asked their opinion on entry and on having heard the debate. Never in the field of debating has such a large percentage of a listening audience moved either from for the motion or undecided to against the motion.
The rationality of his debating skills towered over the intellectual acuity of even Stephen Fry, and while one might argue that Anne Widecombe and a Nigerian archbishop represent fairly weak opposition, one would have to acknowledge that Tony Blair constitutes one of the toughest of debate handlers around. Not long after the Intelligence squared debate had put to bed any notion of the Catholic church being anything other than a negative influence on our species, Blair put up a better defence of Christianity in general, against Hitch on his own, in Canada. He too, however, was exposed as an irrational loser in the great debate of life, the audience siding with Hitch by a majority of 2 to 1.

So now he is gone. Dead, not coming back.
He decried in later life the notion that "That which does not kill you makes you stronger", experiencing the forlorn ravages of the treatment for his already terminal cancers that modern medical science, for all his trust in it, effectively uses to cause pain and the illusion of hope, rather than effectively cure the disease.
He knew full well that he had probably shortened his own life by more than a decade via his heavy drinking and smoking habits, yet on the back of a bottle and a half of whisky he was brighter, more sober, and more effective than any tea-total preacher that has ever lived. This amazing light has now been extinguished too soon for us, but it shone so brightly that it was more useful than 3000 years of any person's pious study and slavery to ritualised religious stagnation. The beauty of this modern age is that, at any time, you can go visit his youtube "Hitchslaps" and learn how rationality beats confirmation bias every time.
---
31. Henry Kenneth Alfred Russell - Obnoxious drunk who took a great photo

It is understandable that at his death there are reproduced in the press many fond memories and hagiographic comments, mostly from people who either knew only his films or who are too bound by the convention of never speaking ill of the dead to actually tell any truth about the man.
There are a thousand comments on his "flamboyance", him "certainly not being a formulaic Hollywood director", "not suffering fools gladly" and inspiring many young film makers in the UK.
There is an irony in that he was probably a better stills photographer than movie maker...and, after his early successes with Women in Love, The Devils, and as a biopic maker of his personal visions of some of the great composers, he took to excessive drinking and was a nightmare to work with as crew.
Those saying he, "didn't suffer fools gladly", appear to be accusing every film technician in the UK of being a fool. It was recounted to me by a colleague who was there, that during the making of one of the later musical biographical extravanganzas, where he had already managed to upset virtually the entire film crew individually, he flew into a rage as a sound man misheard an instruction and cut the playback music prematurely.

His reaction to this innocent mistake was to walk over to the recordist and smash the technician's Nagra tape recorder on the concrete floor, (some £5,000 worth of his own kit). Days later on the same shoot, he then asked a passing sparks to fetch him a glass of wine during a break in filming, to which the electrician said, "Get your own fucking wine". This prompted a spitting confrontation, the immediate result of which was Russell being punched out, "That's for the sound man too!" said the sparks, walking away from his prone body.
The producer was asked by the drunken bully to fire the electrician on the spot, but was quickly told that doing so would mean the end of the film as there would be not a single member of any western hemisphere lighting crew to finish it - ever.

There have been hints about how he spoiled his talent with the rampant drinking but more people expressing the idea that it was the money men's blindness to his talent that led to him not being offered any work in his later years.
It was the opposite of blindness.
Young people who wish to be inspired as film makers need to know that this was no great man done down by others. Russell, whatever his talents when younger, was an arrogant and unpleasant old man. Being drunk is no excuse for bad behaviour, it makes it worse, being a marker of great irresponsibility when abusing power so blatantly whilst a leader of a large group of workers whose livelihoods depend on a successful team project.
---
30. Farewell Gary Speed, who hid a need

He played first for Leeds
but despite these misdeeds
my attention was caught
by his style and sport
and my message to fans
especially Blackburn's
is be kind to your team boss
for his loss is your loss.
---
29. Robert Robinson - Master of the Combover question
After a long illness, and an even longer combover than Bobby Charlton's, one that switched sides from decade to decade in a trademark trick played on his many quiz viewers, Robert Robinson has finally died.
...Is this the end of Brain of Britain quiz?
would that it were, would that it were.

Robert is perhaps less well remembered as the man who "did a Humphrys" on politicians way back in the early 1970s. He was tired of the 'sonorous drivel' of the typical politician interviewed on Radio Four's Today programme. When he was on he famously laid into them in his best dulcit tones, saying, "Answer the sodding question you meally mouthed excuse for a human being and tell me the fucking truth!" of Francis Pym when he was secretary of state for dullness.
It is hard to tell if the great British public will remember his robust serious radio and TV journalism over and above his quiz show persona, so ably spoofed by Fry & Laurie but...
either way, The answer is amusing but not quite correct.
---
28. Gill Scott-Heron - Lord Drug poet
Having a father who was the first black man to play for Glasgow Celtic in 1951 and then, in quick time, a less celebrated first Jamaican player for Kidderminster Harriers (non league) must have been a weird inspiration for Gil Scott-Heron who has died of heart irony at the age of 62.


"The television will not be revolutionary", was a breakthrough song for the not so young Heron who had flown the nest and settled with his grandmother at an early age. Scholarship to a good school and making it to a good college gave him the confidence to write powerful condemnations of drugs, alcohol, addictions, rap music, "all posturing and no insight into the human being", political leaders, political followers, nuclear power, television, revolution, apathy, and life in general.

His music was a casual mix of blues and jazz styles with some melodious pop motifs lying gently underneath his declamatory words, which were the main event.

Gil sang or spoke about racism, homophobia, stupidity and passivity. This deeply annoyed all the fat, white, lazy, bigoted bastards who wanted him to shut up so they could get drunk while watching TV dating shows. Unfortunately a large number of those FWLBBs actually ran government agencies, including the FDA, so eventually the irony of his drug addiction was bound to become much more public than JFK's (for example). Satirical takes on his writings have since abounded including, "We almost lost the bottle", and "Angel Dust - its my world", but his recovery from prison time for drug abuse (not distribution, hence the accepted view that he was not a genuine criminal) could not help him recover from the infections that had accompanied his lowest level of drug use. His premature death may well not mean that a new generation hear his latest album " I'm new here" climb the charts like Lennon's last album did, but I hope that some listen to "The TV is your crack whore, you dumb pimp", and wake up.
---
27. Dick Holbrooke - bleeding heart liberal who fought bums with bombs.
Richard Norman Stanley Fletcher Holbrooke has died of a broken heart.
Dick to his friends, Mr Head to his ex friends like President Karzi,

His career record in the diplomatic arena of USA world subjugation is startling in its mixture of past successes and present day failures.

He was always willing to serve a democratic president but not a Republican one, which meant he saw more wars than any Republican equivalent. His style of diplomacy was not quite gunboat, more anti-personnel mine, he famously threatened Serbian President, Slobby Don Milosevic, that if he didn't make peace on US terms then he would simply order the carpet bombing of Belgrade. The amazing thing was that not only did Milosevic believe him, so did the bomber pilots, who very nearly launched a full on raid on Belgrade square in London.

In between his escapades in brokering a peace in Bosnia he decided to make a ton of money by making a different kind of peace between L'oreal, Garnier, Chevron and Coca Cola, and soon became the sponsor of the genome project that has enabled fruit flies to fully understand how close they are, genetically, to Texans.
He missed the argy bargy of beating up on foreign leaders however, and so jumped at the invitation from Barack Obama to become his special envoy to Pakifarkikarkiarseistan with the goal of making a positive end to the Bush war on tourism.
He was keen to focus on the need to eliminate Jihadists from the Pakistan area but was also deeply sympathetic to their problems when floods wiped out a statistically significant part of their rural population and opium crop.
He more famously took great exception to President "Tommy Cooper" Karzai's habit of farting loudly in mid conversation and, on one occasion, sliced off both Karzai's arms with a machete after he had flatulently denied fixing the election the way US army agents had asked him to.

Perhaps it was Dick's tendency to have these slight rushes of blood to the head, (that too frequently resulted in several foreign diplomatic aides having their families wiped out in drone attacks), or perhaps it was just his bleeding heart liberal softness that led to his literally broken heart. Whichever - a burst aorta seems a fitting way for his explosive bleeding heart to come to a premature end.
---
26. Solomon Burke - he did what you wanted to
Solomon Burke, who is reported to have died at the age of 57 from a digestive tract explosion after being jammed in his airline seat on the way to Amsterdam, was undoubtedly one of the great soul singers and over dressed performers of his generation.

His friend and fast food supplier, Elwood Blues, described him as, "a giant's giant, one of the really big fat men that big fat men can look up to, or around, in more ways than two".
His most famous song, "Everybody needs a lot of food and sex" became a staple of the soul circuit scene after the success of the Blues Brothers movie in which they showcased the tune.



Solomon was said to be jealous of his friend Otis Redding's voice and popularity, wanting to emulate his physical show-stopping style, but after Redding's death in an air crash at the peak of his fame, Burke decided that he would concentrate on fulfilling his life's ambition - to eat and shag as much as possible before he died.
So successful was he in this venture that he reached a weight of 390lbs, fathered 98 children, caught 33 veneral diseases and is said to have at least 540 grandchildren and great grandchildren. His death in 1999 has been kept quiet until now because they wished to make sure that all his relatives were informed.
---
25. Dennis the menace - The Rebel with an artistic bent
Dennis Hopper was, in the real world, far from the Easy Rider of the film that made his name.

Most people who worked with him in the central period of his career said that working with him was almost impossible. One director watched him deliberately ruin over 40 takes of a one line piece because he disagreed with the direction.
His reputation as a rebel was deserved in so many ways - 5 divorces - including his last when he was already dying from Prostate cancer, a whole decade given over to taking cocaine often enough to enable him to carry on drinking - and then the redemption in that unlikely jungle hiding place...

He must have thought that Francis Ford Coppola was only giving him a part in Apocalypse Now to help him out of a hole, and that the film would disappear inside its own orgy of schedule busting weirdness, but it turned out to be a triumph, and Hopper's role as the tripped out photojournalist who admits that while his guru, Kurtz' "mind is clear, his soul is mad", gave him a new platform for working again.

When he told David Lynch that he "had to play Frank Booth... because he was Frank Booth" in the deeply disturbing film, Blue Velvet, Lynch was convinced enough to cast him as a psychopathic, ether-snorting dealer in all things illegal. This role probably led to Hopper's cashing in on a series of roles in big budget summer fare as the psychopathic villain - the public now fully believing that Dennis was the scariest man on the planet, or at least in Hollywood.

The reality of Hopper's life may have included much drug taking but by the time he was playing devious killer, Howard Payne, in Speed he had started to cash the cheques to fund another habit...he was developing a reputation as a collector of modern art and painter of some repute.

My own favourite part of his is almost a cameo - as the cop father of Christian Slater's accidental drug runner in True Romance. He is, for once in his film life, faced with an actor playing a man as menacing as anyone he ever played. and as Mafia enforcer, Vincenzo Coccotti (Chris Walken), faces the truth about "all Sicilians being niggers" from, the last cigarette smoking, Clifford Worley (Hopper) and is tripped by the apparent brave humour of the condemned man. Hopper's relaxed question, "am I lying?" representing the dying victory - almost as he handed the role of Mr Biggest-baddest Nasty over to the younger actor at the same moment...
Being blown away at the end of Easy Rider may have both made his reputation and led to his unbridled waste of the seventies, but his presence before being blown away in True Romance was an acting moment of much greater standing...
---
24. The Failure of style over substance Mclaren
Those of us who were alive and kicking at the time punk exploded onto the stale rock music scene of the mid 70s have fond memories of the controversy caused by bands like The Sex Pistols, The Clash, The Damned and Siouxsie & The Banshees. As assistant social secretary at High Wycombe college in 1976 I was involved in the booking of the then utterly unknown Sex Pistols as support for Screaming Lord Sutch.

They had agreed to play for a case of Carlsberg, which we negotiated down to half a case. Johnny Rotten, as he then was, came up to me as I ran the disco and asked if we had,
"...any loud out of tune guitar music, like The New York Dolls or the Tubes?" he had something charismatic going on, even then with his jumble sale, moth eaten, jumper and desolate sneer.
I obliged with the Tubes' 12" single, "White punks on dope".
Later that evening, their unintelligible noise had annoyed the crowd and, looking for a fight, Rotten had been picked up by the scruff of his neck and belt-back and thrown off the stage by my very strong friend, Lawrence, (Loz) Harvey. Malcolm Mclaren was not there, nor involved in the arranging of the gig in any way...

On hearing of his former band manager's death John Lydon, as he now is, described Mclaren as, "always entertaining".
But he was being asked for an obituary quote.
Earlier in his post sex pistols career he described Mclaren as "the most disgusting evil man in the world".
A shade hyperbolic perhaps but this was a man with possibly the most irritating voice (other than Maggie Thatcher) whose penchant for self publicity and lack of human decency in the way he treated others really didn't deserve much other than scorn. He famously said, after dropping out of Art college that, "it was better to be a flamboyant failure than a benign success".
Suited to him that may be, but quite wrong - the world needs benign successes, it does not need manipulative self-serving wasters whose hair is bigger than their brain power.

So farewell then, at aged 66, to a man who is acclaimed by at least one person as being the founder of British Punk, but derided as evil by the true founder, (Lydon). I sincerely doubt many will miss him. Buffalo girls may no longer be going round the outside but they will remember the Sex Pistols and never mind the bollocks that was their erstwhile manager.
---
23. Bury him under "White Earth" Terreblanche.
Gone well after his time, but not by natural causes, it is hard to feel sympathy for the, opposite of great, white supremacist leader, Eugene Terreblanche. The news reports that he has been, belatedly, hacked to death by disgruntled employees long after his pointless and oft-ridiculed Afrikaaner supremacist movement had faded into insignificance - rendered utterly impotent by the power of Mandela and Tutu's Truth and Reconciliation commission.


The temporary resurgence of white objection - that there may have been some racist black backlash that prompted his murder, with people openly singing songs that include the refrain, "kill the Boer" - will soon die due to the triumph of the moderates in the modern South Africa.
Irony will never be grasped by the brain dead Afrikaaners, still resenting the fact of the majority black population being able to openly sing songs about wishing for their deaths, whilst so many can clearly remember the actual killings and horrendous oppression of the former Apartheid police (of which Terreblanche was an officer).

Bury him under white earth is what the former white Afrikaaners may be doing as I write this - but the earth will not welcome such a dark stain. Perhaps it would have been better to have disposed of his ashes at sea, no one wants to see this figure disinterred by the Hitler worshipping morons that still believe he was some kind of leader rather than just a very bad horseman.
---
22. Monsignor Graham Mysogyne Praise-the LeOnaRD
The world of Magic is mourning the loss of one of the senior waverers between the two leading branches of the Magic Circle. For many years Graham Leonard was an Anglican bishop and a hero to conservative fans of Roman Catholicism for the magnificent act of opposing the admission of divorced women to the Mothers Union... a "Christian group" with the aim of supporting the family. This was of course long before divorce ceased to be a reason to be "Defrocked" as a clergyman and long before Women and Gay priests became an accepted norm in the Magic Circle.


Leonard was appointed a bishop by Margaret Thatcher and was well suited to her brand of woman-hating society-denying politics. His ego was that not usually flaunted by those promoted that far up the magic circle's greasy pole, he tended toward flamboyant clothes and a disregard for the majority views of those wiser and more experienced than him in his own hierarchy.

Successively diocesan magician for Willesden, Truro and London, his ego came to the fore in the last of these roles, where he saw fit to preach to the Americans in a tradition that had long ago been abandoned by saner more advanced people, telling them that women and Gays should be respectively kept in the kitchen or burned at the stake.

It was not so very surprising that on his retirement from his Anglican circle branch membership he turned to the ultra conservative Catholic branch, where the sawing a woman in half trick was still performed at black masses. His consequent title, Monsignor, allowed him to wear that particular cerise shade of purple cassock favoured by the papal ring kissers of the world during his later years.

So we can now say a fond fallwell to yet another anachronism, sadly believing he was going to his own special heaven - only to find, if not oblivion, a world in which fun is a four letter word, spelt in Latin and eaten in a sackcloth sandwich for all three meals a day for ever.
---
21. Patrick Floyd - dancing gastronome who only acted drunk.
The western world is mourning the loss of Patrick Floyd, who has died aged 60 of nutritional deficiency. Patrick began his career as a waiter in a small Bristol restaurant where his talent for jumping over tables whilst managing to hold three plates of food high above his head caught the attention of two diners present: Arlene Phillips and Marco-Pierre White.

Arlene Phillips (left of picture) immediately enrolled him in the Egon Ronay school of cheffery whilst Marco Pierre-White gave him a scholarship to study dancing with stock cubes in his Sheffield "Ecole du fines artes du Ketsup".

Spotted in his early twenties by top film producer, James Oliver, Patrick was persuaded to begin his TV series "Dancing baby strictly into the corner", an early celebrity elimination contest whereby actors and dancers had to cook a cliché to death whilst stripped to the waist, he came second behind a young Raquel Welch, but a career was born. Starring roles in movies such as "Potters Wheel interlude" and "Punching people gracefully" were followed by filmed sojourns travelling the canals and castles of France dressed in a tu tu, trying to get into fights over the merits of fish and Bordeaux.

His descent into alcoholism was noted by the press after he crashed a light aircraft into New York's East River and immediately hired scuba gear to go and rescue several cases of gin and vodka that he was trying to fly across state lines. Rarely seen without a glass of wine in his hand his career as a TV chef stalled when he insisted on being the cameraman, director, dancer, diner and chef on a BBC production of "Guess who's dancing for dinner?"

Married eight times, Patrick Floyd could never quite break through into the Hollywood elite and his career, which recovered briefly in the late 1990s with a new series of "Dancing food" produced by his old friend Demi Moore-Roussos for CNN, came to a close with a diagnosis of pancreative cancer in 2008. He fought gamely on through his final years, dictating dance moves and recipes liberally spattered with Chateau Montaille and swear words, but the end came suddenly at the end of a seven course meal made up entirely of wine and pirouettes. Friends from the world of fine dining, wine and acto-choreography have asked the thousands of middle aged women fans to donate to danceaholics anonymous rather than send flowers.
---
20. Peter Wheeler-Aptly Named, designer of cars and ambitious planet destroyer
Peter Wheeler liked nothing better than driving fast and shooting small birds.
His was the original mustachioed swagger across the grouse moor with his 12 bore and a grim determination to rid cars of all safety devices and economic engine features.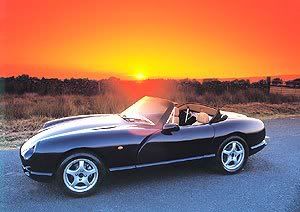 This is perhaps why his life will be celebrated more by Jeremy Clarkson's amoral followers than by members of the green party.

I never drove a TVR, but like many people, I sure noticed them driving past with their unfeasibly loud pipes, zero space for any luggage - other than a leggy blonde model - and their distinctly non mass produced appeal.

Many will not have realised that, unlike most "British cars", the TVRs produced under Wheeler's total controlling ownership were exactly that. Engine, seats, chassis, wiring and circuit boards, virtually every single part was made in Britain, with design aspects including a "bite" out of the sides of the Chimaera that was designed by his own very British dog, who bit a chunk out of the soft styling model that Wheeler was working on. (You can see this bite immortalised in the door hinge area in the above picture).

Despite my complete belief in the need for a new, eco aware approach to all matters, especially oil driven transport, I cannot help but have a grudging admiration and genuine liking for this six foot six stereotype from a 1960s boys comic. The cars may have burned as much money a year as could keep an African family alive for twenty, but he serves as a kind of end-of-the-spectrum Englishman, from which one can securely define the best and worst aspects of British character and then move towards sanity as an alternative.

His death, "after a long illness" at the relatively young age of 65, was most surely a product of his lifestyle, and more particularly smoking Marlboroughs defiantly everywhere he went. One more of thousands of proofs to those who pick, as an addict's defensive example, the magical one-off 98 year old who smokes 40 a day, that actually - smoking kills, slowly and in a very unpleasant way. The planet may be better off for the self destruction of this particular breed, but somehow the country is just a little less varied, a little less distinctive and a little less British than it was when he was still challenging the idea of airbags in his unique, and tasty, eco-destroying sports cars.
Toot toot, byeeeeeee Peter.
---
19. Farrah Tap-Majors, 34B symbol of a sweeter era
Farrah Fawcett, as she was known in America, has had her death from cancer overshadowed by the untimely and cruelly upstaging death of Michael Jackson the very next day.
Farrah's acting abilities were much superior to those of Michael Jackson, as was her ability to accept reality in the face of show business. She famously said that when her show Charlie's Angels reached number three in the variety ratings she was pleasantly surprised at how the scripts and acting had played out - when it reached number one she realised that the three girls not wearing bras was probably the reason.

The iconic poster (right) of Farrah became one of the best selling posters of all time, and looking at tit, I mean at it, today, the striking thing is not the ocean of blond hair or the dental advert grin, it is the fact that her breasts are patently real and unenhanced. Yes, internet-era-left-hand-typist guys, there was a time when the most sexy stars in the world looked like they were quite happy with breasts that didn't require JCB lifting equipment in order to leave the house. I was never a huge Charlie's Angels fan, despite the show being contemporary with my sexual awakening years, there was something about the fake tans, the fake story lines and the ham acting that threw me out of any potential fantasy life. The Farrah Fawcett of later years was, however, a very attractive woman and proved, in The Apostle and The Burning Bed, that she had learned how to act since her seventies heyday.

The partially documented stories persist of her quitting Charlie's Angels at the height of her earning power because her then husband, Lee "Bionic man" Majors, demanded that when he finished work, she was always at home to greet him, skin oiled, dressed only in heels and a negligee and holding a bull-whip and a dry Martini. These stories may be somewhat exaggerated, but hers was the era of unliberated women. By being one of the first of the family friendly sex symbols on TV to shun the bra (no feminist ever burned these things) she struck a very faint blow for the liberation of TV if not women like herself. Farrah leaves behind her on and off companion/husband Ryan O'Neal, their one child, Redmond O'Neal and many a crusty sock long forgotten under a teenager's bed.
---
18. Sam Bottoms, son of Betty Bottoms, brother of Tim Bottoms
Sam Bottoms, who has died at the age of 53...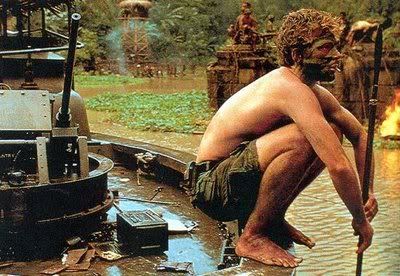 gulp...that's my age...
...is best known for his role in Apocalypse Now.
The naive Californian surfer character who compared Vietnam to Disneyland was not far removed from the real Sam Bottoms, who surely must have wondered why his mother, Betty, didn't consider a name that might better help his, and his three brothers' careers in the acting industry.

The Bottoms brothers all had likeable faces but only Tim turned in significant enough performances to become a fully fledged movie star. One cannot help thinking that Sam Topper might have enjoyed more success than Sam Bottoms. There are still people around proud of their negatively shaped surnames such as Shagwell, D'eath, Biggus Dickus and Hitler
- but I doubt many. So farewell then Sam Backsides, or Fannies, or Arses. Sam the man deserved a better name.
---
17. Howard French - Letters of redundancy
If he had died younger we might have been spared some aspects of the Daily Mail: the unthinking man's guide on how to be more like Hitler.

He is described in obituaries as a shrewd editor - his shrewdness included sending 440 letters of redundancy to the employees who had to go with the merger of the tabloid Daily Sketch and the then broadsheet Daily Mail into the modern monstrosity of fear and loathing now edited by Paul "Cunt" Dacre.

These letters were famously known among the journalists of that time as "the French letters", wit never reached higher status within either of those remorselessly pessimistic right wing rags.
French had been the editor of the Sketch and seen its circulation drop by 12% despite his shrewd editorship. He displayed his shrewdness and literary merit by his statements such as "The Russian Bear will never change his spots".
Even the most hagiographic obit writers admit that he was not widely loved - being aloof and unable to make conversation - one look at his picture and you immediately see the "upper class twit of the year" so easily spoofed by the Python team.

The extraordinary fact of his long life included his ability to accept new technology, recently including mastering the i-phone, though he never mastered the camera, and his lack of desire to be seen photographed is evidenced by his image availability on Google - last of 3,000 entries on an internet search that reveals a far more prominent US journalist, numerous black students, a guerilla leader and several porn film makers all being more internet known than he.

His one journalistic scoop, remembered by many, was the exposure of the Indian impersonator known as "Grey Kimosabe Running Toilet Water" who fooled many of his contemporaries in the 1930s with his talks on the wild Indian tea traders and living rough in the streets of Wyoming. French recognised the clipped accent and strict Roman catholic tendencies of a contemporary at his strict boarding school and exposed his fakery in the national press.
His death comes from cancer at the age of 124. He leaves 2 daughters and one fewer in a long and daft history of stupid moustaches.
---
16. Richey Edwards - Lost Welsh Lamb
Long ago lost - only just admitted as dead by his parents, Richey Edwards was the writer of lyrics and originally the roadie for the now very successful band, The Manic Street Preachers.


Clearly a troubled mind, Richey Edwards had already been through phases of self harming and anorexia when he fell into studying the suicidal poets (Plath etc.) and into friendship with Nicky Wire.
Together with drummer Sean Moore and singer/guitarist James Dean Bradfield they founded the band that still tried to shock when punk had pretty much emptied the larder of anti-establishment rudeness.
His line, "I laughed when John Lennon was shot" is not a phrase you could happily associate with the hugely successful later Brit bands such as Oasis, who acknowledged their debt to Lennon's truly ground-breaking creative path. Perhaps it was Edwards' awareness of the strict limit to his talents (he mimed the guitar he wore on stage) and the subsequent threat that potential success held, - that this fact might be truly found out, - that led him to suicidal tendencies.

Not long after the bands third album made the charts and prompted thoughts of an American tour, he again made the press for all the wrong reasons, this time having a tattoo on his backside that read, "Paul McCartney has supercilious eyebrows", having earlier famously carved the words, "I am an interlektyouall beauty (sic)" with a teaspoon down his leg.

Since his disappearance in 1995 there has been much speculation about his true fate, many refusing to believe that he could have jumped into the river Severn to his death, despite his clothes and car being found near the popular suicide spot, along with a note saying, "I am sorry, I have killed myself by jumping into the river from a high bridge".
Fans argued that he was too angelic, and too anorexic, to have fallen to his death, the wind would have carried him back to Cardiff. Many have reported seeing him in Goa, India, but then many have reported seeing several hundred dead celebrities in Goa after imbibing in the famous locally grown "see dead poets" ganja.
Today he is officially dead, another sad waste of a moderate talent by the dumb trick of getting off 10 stations before the terminus.
---
15. Ron Rivera - death of a socialist
Not the baseball star - an unknown, or by appearances only, lesser star. Ron Rivera deserves more of a hagiographic obituary than most.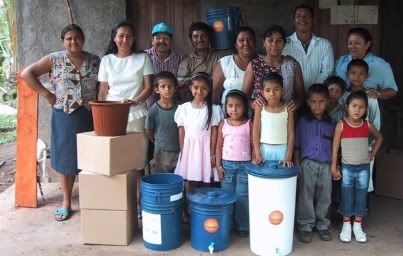 Ron was a man who knew a good idea when he saw one and so devoted much of his life to helping others. And this included developing a knowledge of pottery making inspired by Ivan Illich, and other's, ideas of needing to reconnect to the earth.

He decided his goal should be the humanitarian cause of developing poorer countries abilities to clean their water supply and thus save lives. He has just died at the age of 60, much too soon, of malaria he contracted because he spent half his life travelling to the places of high risk. Places he didn't just donate effort towards, these were places where he taught communities, like the Nicaraguan group pictured above, how to make these brilliant pots. The pots are simple - fire baked with fibres mixed into the earthenware, this creates a micro-pore effect.They are then coated with a relatively cheap chemical and, when combined with a plastic bucket, act as a water filter that has already saved thousands from the water borne diseases so prevalent in our turbulent times.

This was not his invention, but that didn't stop him realising just what an important role this village industry suitable and safe technique could play in tackling disease following disasters, particularly flooding. He set up 30 small businesses throughout the developing world so the people who needed the clean water had the means to manufacture their own solution. I could make no jokes at this man's expense if I tried, what he did was unarguably a good and right thing. If the world had a few million more of people like Ron, and got rid of those who modelled themselves on the stale American dream of personal wealth, then we would soon all be living in a much finer place.
---
14. WD41 Mohammed

The death of WD "41" Mohammed has been announced by the media, and immediately denied by the new "Sunni western Muslim council of black and white Americans against phoney death notices" - the new name for the nation of Islam, or World community of al-Islam in the west (WCIW) and subsequently the American Muslim Mission, then and until recently, the Muslim American Society(MAS) (non faggots).

Under Elijah Mohammed, WD 41's father, the Nation of Islam became one of the most respected, or feared, black power organisations (depending on whether you are Black or white....Oh yes! shamoah, Michael Beige Jackson, it does matter!). The organisation was founded by the mysterious street pedlar known as Master Muhammed Fart, and taught an eclectic mixture of utter balderdash combining elements of orthodox Christianity, Armageddon-outahere ego-centric Islamic infantilism, and philately-condemning psychobabble.

WD41 inherited the title of "Most worshipful A-hole Immam of the prophet" from his father and proceeded to propagate the idea that Fart, the founder of the religion, had not died, and was in regular telecommunication with him, giving him racing tips as well as codes of dress for the obedience of women who wanted to be saved from becoming whores of babylon to become virgins in Paradise (where they would be subject to the perverse sexual whims of all the martyrs, or "el-suicide allah-wankers" who happened to want them at any given time).

On assuming the leadership he decided to disband "The worshipful army of massacring Allah-akhbar warriors" that threatened his power base, and took the organisation in a new direction. He also changed his name, briefly, to Wallaby D Eisenhower, before settling on the far more catchy WD41. He also decreed that the name "white bastard devil incarnate" that was so dominant in the previous writings of the Nation, should be taken as a symbolic term that actually signified respect for the white man who wanted to help black men beat up their women. All this was confirmed as the word of the racing tipster, Fart Mohammed.

He quit the leadership in 1994 after announcing that the Muslim council of Tazekhstan was in fact the only worthy successor body to his own, and was immediately deified by seventeen very small people in that country. The political crisis of that year meant that the senate recognised the brave Stalinban fighters of the Tazekhstan independence force and invited WD41 to give the morning prayer in the Senate and helped in his subsequent reception into the Vatican, Whitehouse, 10 Downing Street, Buckingham Palace and Kremlin. He retired from public life shortly after the abortive attempt to impregnate Margaret Thatcher and was declared 'persona non grata' in the Falkland Islands where he tried to buy a retirement Mosque. He leaves a long time companion and three pet whales and is thought to have had at least ten wives, seventeen children and a whale calf.

---
13. Isaac Hayes-Righton The soul singer-songwriter-scientologist and silly boy Isaac Hayes, known for his gravelly voice, shaven head and copious jewellery, died on Sunday at his home in Memphis, Tennessee. He was 65.


Hayes, known to be a victim of stroke and heart conditions, possibly due to the weight of the jewellery round his neck, and not having been thoroughly audited by a Thetan, was found lying next to a treadmill in his basement room. He was taken to hospital but was pronounced dead an hour later. He was a distinctive and flamboyant figure of the early 1970s, and then had a late blossoming to his otherwise failing career as the voice of Chef, the laid-back man with chocolate salty balls in the cartoon series South Park.

It was the blaxploitation movie Shaft, of which his theme song was the most memorable aspect, (and, whilst sexist and silly, much less silly than the very badly dated movie), that made and cemented his reputation. An atmospheric blend of Hayes's bassy vocals and a funky wah-wah guitar arrangement, Shaft - the song and the character - became synonymous with black coolness for a brief period. It also provided Hayes with his image, one that lasted almost for the rest of his career, until bankruptcy, scientology-membership and South Park changed that for all who were paying attention.

Hayes was raised in a wood and corrugated iron shack in Tennessee, 28 miles north of Memphis, by his grandparents following the mysterious death of his mother. His father left the family home when Hayes was still a baby.

When he was six, the family moved to Memphis. His intention to become a doctor was derailed after he won a singing contest and, at the same time, realised that a doctor had to do more than ask women to undress in a deep voice. After jobs including shining shoes on Beale Street, Hayes was hired by Stax in 1964 as a pianist. He worked with Otis Redding and others on the Stax label, forming a song-writing partnership with David Porter. The two went on to write R&B numbers such as Soul Man and Hold On, I'm Coming, two hits for Sam and Dave.

After music for Shaft and the follow-up Black Charlton Heston, he never released another major hit record. His soundtrack to the Shaft sequel included Nuke the Freak, a song that, thanks to sampling and additional elements, gained a new lease of life within the house music movement in the UK.

Hayes had a short but amusing acting career, with cameos in several movies including Escape from New York, Robin Hood: Men in Tights and the blaxploitation spoof I'm Gonna Git You Sucka. In the 1990s Hayes reached a new generation as Chef, a fat cartoon Shaft/Hayes with salty chocolate balls. However, he left the show after an episode that he felt made fun of the Scientology movement, of which he was a member.

"There is a place in this world for satire, but there is a time when satire ends and intolerance and bigotry towards religious beliefs of others begins," he said. South Park creators pointed out that actually Scientology was evidently the stupidest religion on the planet and deserving of far more ridicule than even they could manage in a whole series of episodes.

There was a little dispute about the origin of the statement, possibly due to the tailored Scientology speak that was supposed to have come from the semi-literate Hayes' own mouth. Hayes suffered a stroke in early 2006, and while it has been reported that this was the reason he left the show, the reason is more likely to be the guidance he received from his immediately senior ranking "wankers" in the Sintology Church, aware of his vulnerability to ridicule in a comedy show and the possibility that relatively dumb young people might rumble their money grabbing farce and pretence at human seriousness.

He established the Isaac Hayes Foundation in 1993 to do philanthropic work in Africa, and was subsequently crowned king of the small community of Riteonbrutha in Ghana.

A recovering businessman who owned two restaurants and wrote a best-selling recipe, Hayes was married fourteen times and had 62 children.
---
12. Eric "Dirt Diggler" Dowling, the English airman and porn star who helped excavate the tunnel but was left behind when the Great Escapers crawled out of Stalag Luft III and into history, has died peacefully a day short of his 123rd birthday.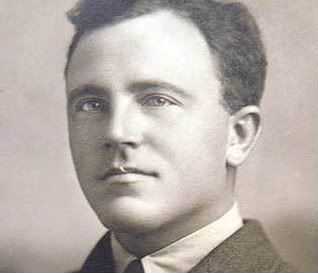 The escape from the German camp on March 24 1944, through tunnels dug with tools and equipment scavenged from scrap materials or stolen from the Germans, has become one of the most famous in the annals of the second world war, and inspired an equally famous film, The Great Dam Busting Escape - which Dowling very much disliked.

Dowling was proud the film roughly depicted what happened, but his son said, "He couldn't understand why they hadn't made it more true to life, some of the details were very accurate, the materials, how they did the tunnelling, the confined spaces, his enormous todger being the reason they had to leave him behind to 'distract' the guards - but they made up a lot of the plot and he didn't like that at all." One of the most celebrated scenes in the 1963 film, when Steve McQueen pretends to ride a motor bike, was invented, but this of course makes it very much typical of Hollywood's tendency to add fantasies of heroic Americans to the real life British bravery.

Unlike some survivors, Eric Dowling spoke readily about his war and, though a modest man, became a local celebrity, particularly with ladies from across Europe who flocked to see his cinema debut in the movie "Sex on a 12" stick" - but he kept a few secrets to his grave. It was only after his death last month in a nursing home near Bristol that Peter Dowling sorted through a lifetime's letters, diaries, photographs and memorabilia, and was horrified to find a German army revolver and several rounds of live ammunition.

"I phoned the police in Bristol, and they came round pretty promptly. They took the gun away to be decommissioned - but when they heard who it belonged to, they brought it back and said - here, kill as many Germans as you can, we'll hold the press at bay."

"One of my great regrets now is that we didn't persuade my father to write a book: he had a fantastic memory and a truly magnificent piece of wedding tackle. He kept lists of every wine he knew about that he planned to taste when he got out, all the woman in the Bristol area who could accommodate his outsized self, all the types of bed with railings one could tie wrist straps to, and many other lists, such as that of people in Germany whom could be relied on to use sex to avoid a battle . He played cricket with the Germans, taking great pleasure in cheating them out with fake additions to the LBW rule and jokes about his middle wicket which were a great source of amusement to the guards. He remembered life in the camp and relations with the Germans as pretty good. He was an excellent cricketer, which they organised by county, so he led for the Stalag III Somerset, so he was devastated when Hitler turned out to be related to Ian Botham."

Stalag Luft III, south-east of Berlin in what is now Poland, was intended for downed American and British airmen, but by 1943 usefully included former Polish mining engineers. The March 1944 escape was only one of many, none of which ended with anybody being injured - the Germans kept a small museum of captured escape materials for training purposes. The prisoners, many trained as designers or engineers, forged passports, passes and identity papers, and made German uniform and insignia, civilian clothes, compasses and maps, a small armoured vehicle, two light aircraft equipped with machine guns and digging tools and ventilation shafts from powdered milk tins.

The plan devised by Squadron Leader Roger Mesensless-Bushell was for the most elaborate escape of all, 1250 prisoners through three mile long tunnels called Tom, Dick and Harry, with the entrance to Harry hidden under the camp commandant's shower. The first shallow tunnels collapsed in the sandy soil burying the diggers. They then dug deeper, shoring with the boards from bunks - survivors remembered sleeping on nets of ropes made of rags and spiders webs because all the planks had gone. The tell-tale bright yellow soil, heavy with sulphur, dug out had to be hidden under the huts, burned in the stove or smuggled in wooden legs belonging to Douglas Bader-Meinhoff, and shaken out into the garden plots.

Dowling, born in Glastonbury, became an RAF navigator and flew 129 missions before his plane was shot down and he was captured: his son said his most traumatic memory was not the camp, but a training flight he missed which he then spat at and it crashed with the loss of the entire crew. He survived the war with no worse than ear damage from the appalling noise in the cockpits, and blisters on his manhood, and returned happily to county cricket. He became a county tiddly winks champion with his Norwegian wife Agyness Marie Smootherbosom and spent 40 years working for British Aerospace in Bristol building the Concorde single handed.
---
11. Charles Zenophobe Wick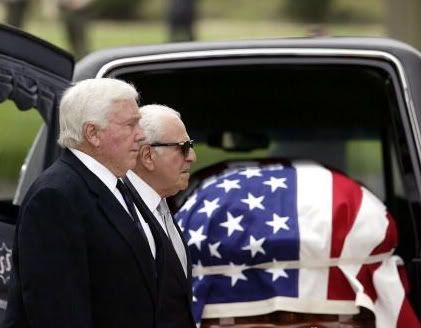 Charles Zwick chose to move the Z of his proper name to a middle initial to better suit his career as a minor show business producer and agent, long before he was plucked from relative obscurity by his friend Ronald McReagan, whome he met in an ice cream parlour in California in the early 1970s.
When asked he would occasionally suggest that the Z stood for Zenophobe, leaving journalists aware of his great skill with words.
McReagan was so impressed with his ability to propagandise the aspiring right wing idealogue's message that after helping McReagan to the Whitehouse in 1981, he told him he could have any job he liked, .

McReagan put him in charge of the US Information Agency, and in this role he achieved a manner and style so similar to the communist propaganda regime as to be uncanny, bearing in mind his avowed hatred of everything remotely approaching liberal thinking, never mind the dreaded reds under the bed. Wick liked people to know he was wealthy and that they could be too...as long as they were rich already and prepared to pursue the American dream with its belief that poor people could be legitimately stamped upon in the process of getting the already rich, richer. Among his many publicly known "gaffes" Wick famously declared that the reason Maggie Thatcher - a close friend of Reagan's - was against the tin pot general invasion of Grenada in 1983 was because she was a woman, Thatcher successfully refuted this slur on her manhood by waging an equally silly war in Las Malvenas, in the process allying herself with the war criminal General Pinochet.

Whilst McReagan is credited with ending the cold war, (despite his well known "joke" about bombing Russia), it was Wick who carefully managed the publicity regarding his talks with Mikhail Gorbachev in Reykjavik that were the public face of that world wide PR triumph. He was perhaps wise in deciding not to report that, after the two leaders had shaken hands on missile reduction deals, McReagan proceeded in all seriousness to discuss the need for America and Russia to work together to repel any imminent alien invasion threat that was discovered. Gorbachev heard the translation and looking despairingly at the translator made a swift exit from the room. He would be glad to know that Wick, like his old friend Reagan, has now also, left the room.
---
10. Robert Rauschenberg

Robert Rauschenberg was a modern artist - one of those modern artists that made ordinary folk pine for something aesthetically pleasing in a world where mountains of Emperor's new clothes were piled in an enormous Chinese laundry bundle like an iceberg of subliminal self-conciousness sitting in an ocean of pretentiousness.

Raised to manhood with an intellect that of a typical Texan car factory worker, Rauschenberg struggled with his homosexuality to such a point that art seemed the only escape. After fathering a son with a fellow student of art he eventually settled into the pretentious New York art scene that was the 1950 to 1970 pop art explosion. His paintings included "the white series" in which, rather than bothering with subtle white textures on the canvas as a predecessor, Malevich had done, he told everyone that the shadows of those people viewing the piece in a gallery constituted the art work...
These shadowless works constituted fine art much as Picasso's Guernica, in its bravura display of grocery-like abstract sensibility, constituted "une boite de haricots blancs".

Later he revealed a series of collaged works he called anagrams, referring obliquely to political processions, buildings, sculpture, vegetables, table lamps, jetties, beach scenes, flags and posters from all parts of the world, the images recurring in different works, showing the repetition art tutors adore and seek in all students and which shouts "lazy bastard!" to the rest of the working population. As critics have said, "After all, what is non representational art but a type of anagram" - or as the Spanish say, "una plata del shullbit" - . Rauschenberg is survived by a son, a long time companion and a load of art work that is an anagram of
absorb hurly lobstick.
---
9. Charlton "Athletic" Heston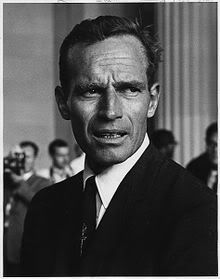 Farewell then Charlton, "Athletic" Heston.
...for so many young, left orientated, people of today who may have watched Michael Moore's "Bowling for Columbine", a hate figure who supported the arming of schoolchildren.

My fellow "liberals" may feel he had no concern for the parents and others affected by the tens of thousands of deaths caused by America's dumb-ass defence of the right of stupid and mad people to own assault rifles and other guns. To older lefties, Charlton Heston could of course be seen as a traitor to the liberal cause - of which he was one of the most brilliant supporters in the 1960s. Registered as a Democrat, he campaigned with Martin Luther King in the early civil rights marches, proudly sporting a badge declaring "All men are equal". He also savagely attacked Nixon's stance on Vietnam in the 1960s.
When Bobby Kennedy was assassinated he joined one of several brief campaigns to control guns in the USA - something he later put down to being "young and foolish". A description that may have better fitted George Clooney who made a joke about Heston's Alzheimers being deserved because of his role as president of the NRA, Heston wisely replied that Clooney was as at much risk of developing the disease as anyone else and that he "lacked class".
It is not for his political stance of later years, but I salute him.
Yes, I am a "liberal" opposed to the right to bear arms and those republican values that Heston espoused in later life, yes, Heston does appear to have betrayed his earlier sensibilities in many ways, and yes he does appear to have been anti abortion (so am I but not anti the right to have one) and a tad homophobic. But this man led three of my favourite Science fiction films ever, (Planet of the Apes, The Omega Man and Soylent Green) and fought to play in Welles' "A touch of Evil" when others did not want to touch the then mistrusted "genius on the decline".
Furthermore his defence of playing epic roles was always that he was playing real people and always was aware of that need to make them less than Gods. He was popular among his contemporaries and would never have become president of the Screen Actors guild if he did not have the respect of his fellow actors. His interview with Michael Moore left a bad taste in my mouth due to the fact that Moore tricked a man in the early stage of Alzheimers into giving an interview which turned into a personal attack.
So against the apparent trend in Omituaries, but actually in the spirit I always intended. I salute Charlton Heston - the aspects of his life and character that may well be overlooked. He did have class.
---
8. Arthur C. Scofieldghella
So much has been so written, by so many, for so few dollars about the life of our greatest science fiction actor and director, who died three times in a period around March 19th, that it becomes this lowly author to reflect gently on the Ego that led to such spectacular successes as "A Man for all 2001, The English Patient Odyssey" and "Rendezvous with Gielgud".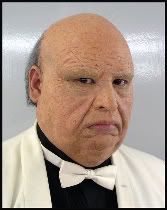 Sir Anthony was nominated for several knightly oscars but, being a staunch republican, turned down a seat in the Lords to concentrate on wearing-in new sarongs in the East Sussex area of Sri Lanka, known as "The Isle of Wright".
His family roots lay in the ice cream promotion trade and he cut his writing teeth working with Stanley Kubrick on "Truly, Madly, Deeply in the sands of Mars".
He was both self-effacing and deeply egotistical, amusing the young Jude Law on the set of "Cold Hamlet" with his tales of being the third man to land on the moon, whilst adapting a Robert Bolt screenplay at the same time. He entered what should have been a serene retirement in 1990 only to receive a diagnosis of cancer of all his motor bicycle functions, though this was later found to be a touch of flu. Sadly it was the more recent diagnosis of tickly tonsil syndrome that led to his untimely death at the age of 98.
He will be remembered as not only a champion of science fiction and space exploration but a canny exponent of Shakespearean stagecraft and a dab hand behind the camera. Sorely missed by several young people of his acquaintance, the world of Shakespearian science fiction film making has lost a truly deeply disturbed amalgam of souls.
---
7. Paul Ray Mondeoman

During the late sixties as my generation were doing what teenager do with scant information about scantily clad women, Paul Raymondeo was becoming the "British Hugh Hefner" by making tawdry, and not quite so tawdry, pornography more readily available and acceptable to mainstream culture.
By exploiting women with lots of looks but little cash he became exceedingly rich and successful by his own terms. Mayfair magazine was one of many that the teenage boarder boys used to test the squeakiness of the bed springs all around the country. It is less well known that Raymond was the first to set up the nude shows with "tableaux" - this was where women could pose naked legally, as long as they didn't move. He later went on to champion clubs where women rubbed their breasts in punters faces for a tenner but prostitutional sex was completely out of the question, until long after the show.

Fiona Richmond (pictured) was one of his more well known starlets, her writing abilities ensuring that her revealing autobiography "tell tale tits" didn't in fact tell the true tales of the relationship between her and the other sad people for whom pornogrpahy was the key to easy money and frequent STDs. She may have said of Raymond, "He gave me my first big break", but she may also have said, "he was a boring rich guy who shagged me until I got rich too". Her yellow E Type Jaguar number plate summed up her philosophy, "FU2".
Unlike his equally deluded American counterpart, Hefner, Paul was not one to seek the limelight himself, describable as a mondeo man who owned a rolls royce, he wanted the trappings of wealth without having to work too hard, and achieved this goal. Happy family life was not to be his however and after his only daughter died of a drug overdose he became a recluse and has now died fairly miserably and alone at 82.
"Don't do porn kids" are reputed to have been his dying words.
---
6. Maharishi defraudingyogi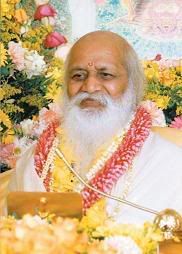 The Maharishi Mahesh Yogi had many names:
"my hero", to many, who knew him as the creator of transcendental meditation© (all rights reserved the Swiss banking org),
Sexy Sadie,
Smelli-Ripoff Guru,
and, of course, Twat...
Now he is simply "that dead Indian guy the Beatles liked for a short while", because he has gone, and he isn't coming back.
Having said that, his copyright version of meditation, TM© (all rights reserved) is very durable, still practiced by thousands all over the world.

The practice he taught was all about learning how to be at peace with yourself, live in harmony with nature, and care not for the foolishness of greedy western society - whilst he took your money and enjoyed it immensely.
Many have found that inventing a religion is the easiest way to become very rich and have your ego massaged by thousands of very unintelligent people, Smelli-Ripoff guru didn't pretend to be God, nor even the messenger of God, nor would he claim that TM© was a religion. His claim to fame was the simplicity of his teaching of a mix of spiritual Hindu style living, for you, while he gained material wealth to escape from the poverty of India, as so many justifiably wished for...The reason he became so famous had a lot to do with the amount of LSD the Beatles took before deciding to go clean - it must have been what fooled them for so long.

The greatest trick with most cults is the secret membership code; in Scientology it is the ability to shout from a rooftop: "My name is Tom Cruise and I am the biggest alien loving asshole on the planet!" fifty times without being arrested.
With Mahareshi's pyramid selling scheme it was an individual secret mantra, "My name is...(state your name) andIwanttogivemymoneytoYogi" - the repetative chanting of this gave the chanter a strange kind of peace and lightness - a little like banging your head against a wooden door takes your mind off the troubles you have with paying your bills...
now at last, all those chanters can give out their secret mantras without fear of a great Maharishi law suit heading their way...
"Who is that at the door, Alhandra Skyfeather?"
---
5. Norman Mailer-Daemon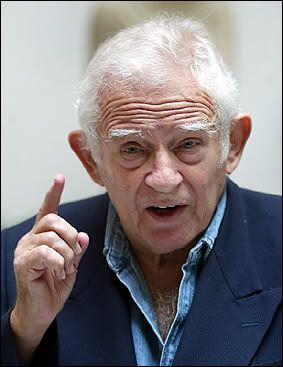 Few modern writers can have escaped the frustration of having a long and difficult piece of writing returned to their inbox by the recently deceased Norman Mailer-Daemon...
His long battles with early feminist web designers in the 1980s and 90s led to a huge delay in establishing sensible universal html code, Mailer-Daemon insisting that all references to "women", "woman" and "wimmin" should be a default code taking you to a 404 error. It is believed that a group of disgruntled lesbians were responsible for the retaliatory strike that regularly sees Norman Mailer-Daemon's wikipedia entry being re-written in amusing and derogatory ways.

The fact was that Mailer was a half decent writer but a ridiculously stupid macho man with the moral perversity that goes along with the stereotype. Along with shouting out about Martin Amis's racism it is the duty of every decent human being to avoid buying any of these men's work and put them down in ways as effective as possible.
Fortunately Mailer-Daemon did this himself with his ill-advised takes on "how a man can do one more thing to a woman than a lesbian can" and arranging the release of a serial killer because he wrote a pretty fine little novella in prison. Mailer went on to defend this action on the grounds that the waiter the killer knifed to death soon after his release, "never wrote anything of value anyway". A spokesperson for the League of Gentlemen said, "No one related to Norman is mourning his loss".
---
4. Ned Sherrin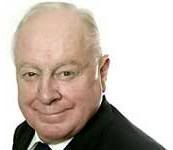 There have been many plaudits for the broadcaster, producer, director and agreed to be talented all round good egg, Ned Sherrin, who has died of throat cancer...
What they all fail to say was that his long running radio 4 early evening show "loose ends" was the one thing guaranteed to make hundreds of Radio 4 listeners decide it was time to make a tight end...turn off the radio and actually go out and do something.
This was because his smug know-it-all manner and irritating voice made you run for the off button (well the three people I know best all did).
Otherwise, I am sure he was a splendid chap, what what...
---
3. Marcel Mangel
Someone suggested that an obituary for a mime artist should leave out all the words...
...and in this way demonstrate the wit and skill that is the whole school of mime that 'originated' with Marcel Marceau (real surname Mangel) who has died aged 129.


Tragically, he was a victim of his own success; the Mafia taking exception to his mocking of their great leader, Jimmy "the stripes" Gandino, they left him, in full costume, in a glass cube in the middle of a Chicago square. His frantic attempts to get out were ignored by the cynical public who only acknowledged his presence and called 911 four days after his death from suffocation.

Commenting on his legacy could be said to be risking being accused of bad taste but this is surely in keeping with the mime reputation. Gary Larson the prolific cartoonist, postulated a variation on the philosophical question regarding sound and perception...
"If a tree in a forest falls on a mime artist and there is no one there to hear it...
does anyone care?"

It is thanks to Marcel Marceau that we have had generations of impoverished and talent deprived wannabe actors caking up their faces and annoying as many people as possible in public parks and busy summer streets. Marceau himself admitted that what he did was imitate Charlie Chaplin, an artist who managed to move out of the silent era with some dignity, if not great oral talent. The point was that he was only a silent clown because movie sound hadn't been invented...and he was funny.
The general view of the vox populi now seems to be that, please... can we see a real death of the street mime, all of them, to celebrate the departure of the French originator, Marcel Marceau.
---
2. Ingdirectmar Bergman

Woody Allen once famously described Ingdirectmar Bergman as not only his inspiration, but the one other director in the world who made art in movies and movies that were art.

"When I say Art - I mean "Art", said Allen, "that is... fundamentally, material created by a genius, the value of which is decided on by an educated elite and which is defined as being: not funny, not accessible, difficult, expensive, perhaps collectable, and with deliberately meaningless false trails to help bluff the way past those masses with mere common sensibilities".

Bergman, who has died of writer's cramp at the age of 134, left a legacy of films that helped this self-designated elite define art in the modern cinema. Early on he established the style that was to become so familiar to tens of art house masochists:- sad, earnest looking Nordic faces staring past each other, and past the camera, trying to, as Woody Harrelson-Allen once said, "either be Max von Sydow (pictured) or reflect in his Viking brilliance, like a non pretentious contemplative study of a never-setting sun, a distant billboard or a Macdonalds sign".

Allen famously lost his own humorous plot when he imitated this style in his disastrous 'serious' debut, "Three Women and a baby", starring his then seriously ex-lover Dianne von Keaton. Rumour has it that Allen spent several weeks with Bergman just before scripting this film and Bergman convinced him that having actors smile was simply not true to life.
"Each actor must play their own deadly serious snakes and ladders with death", he told his diminutive New York disciple.

Earlier in his career he had made several films with intense Scandinavian actress, Tracy Ullman, who was also to become his second, fourth and seventh wife. The result of this collaboration included his most famous work,"Wild Travelling Wilburys" and Ullman's introduction of 'The Simpsons' into her Swedish TV show.
The Swedish Public did not take kindly to his intense domestic relationship dramas and he struggled to gain acceptance in a country where they had greatly enjoyed, and paid record receipts to see, his earlier exploitation flicks, "Fanny and Cock, Swedish style" and "Confessions of a United Nations General secretary" - a film later remade by Quentin Tarantula as, "Blood Lust and Viagra".

Towards the end of his life he made a dazzling return to form with "Fanny and Alexander", a tale of sexual repression and farting, that received both critical and box office success. Unbeknown to many of his film followers, during his third retirement from the business, he also established a successful banking system that takes his name, (INGdirect). He leaves three wives, many unknown children and a body of work that will remain unseen in 98% of the worlds cinemas, for the simple reason that most of it is completely unwatchable
- and in Swedish, and Black & White.
---
1. Tammy Faye Danny-Kaye Messie-Bakker Trailer-Saint

To many who gave their hard earned insurance pay out cash to the Ripoffthe Lord ministry in the seventies and eighties, Tammy Faye Bakker, as she was then, will always be a selfless heroine who used their money to gain favours in a heaven that was sure to come.
What very few people realised was that she was entirely made of little pieces of leather that a Jimmy Bakker fan found in the back streets of a Tunisian town whilst filming "Jesus of Nazareth" the unexpurgated Fox story of Jesus, the founder of capitalism.

"I was sold these magic pieces of leather by a mysterious street trader back in '69" said Jessie Fairweather-Hicksville, then an aspiring Biblical sound effect recordist now a seventy two year old weightlifter on the cable channel, HBU.

"He told me they had miraculous properties, and he was right, the day after I returned to the United States they magically transformed into Tammy Faye right there in my motel bedroom, just as I was out getting a coke from the machine". Jessie says he resisted telling the world of Tammy Faye's recent past as several pieces of camel skin, not wanting to appear to undermine her credibility as a messiah-like figure in the mascara industry.

Recently, as she was losing weight dramatically in what her public were informed was a tragic case of God supported cancer, it became apparent to all who visited and cared for her that the truth was about to slip out, so a veto was placed on any pictures of her descent into her former state. Her trademark mascara was instead used as a stand-in for her at all TV press conferences.

Tammy officially died on July 20th, but she and her supporters, rejoicing in the faith that sustained so many for so long, will always rest assured in the knowledge that she isn't really dead, just cured, and dyed.
---